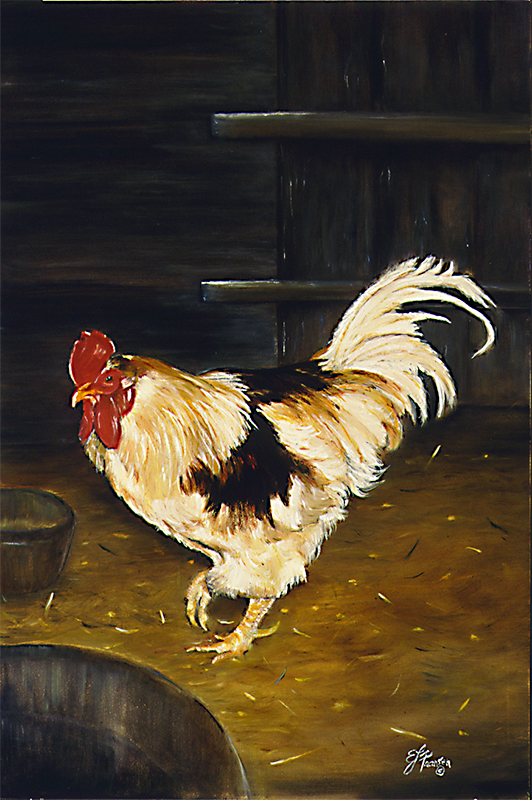 Struttin'
This rooster belonged to a dear neighbor who lived by the farm where I was raised. We spent a fair amount of time at Elsie's growing up. She was pretty excited when I wanted to paint one of her roosters.
Medium: Oil
Framed original available
Image Size: 12″ W x 18″ H Framed Size: 17″ W x 23.5″ H
If you would like to see a picture of Struttin' framed, please contact me at 307-265-6020.
Signed Open Edition (Image Size: 8″ W x 12″ H) $25.00
Framed Original (Framed Size: 17″ W x 23.5″ H) $2,137.00